About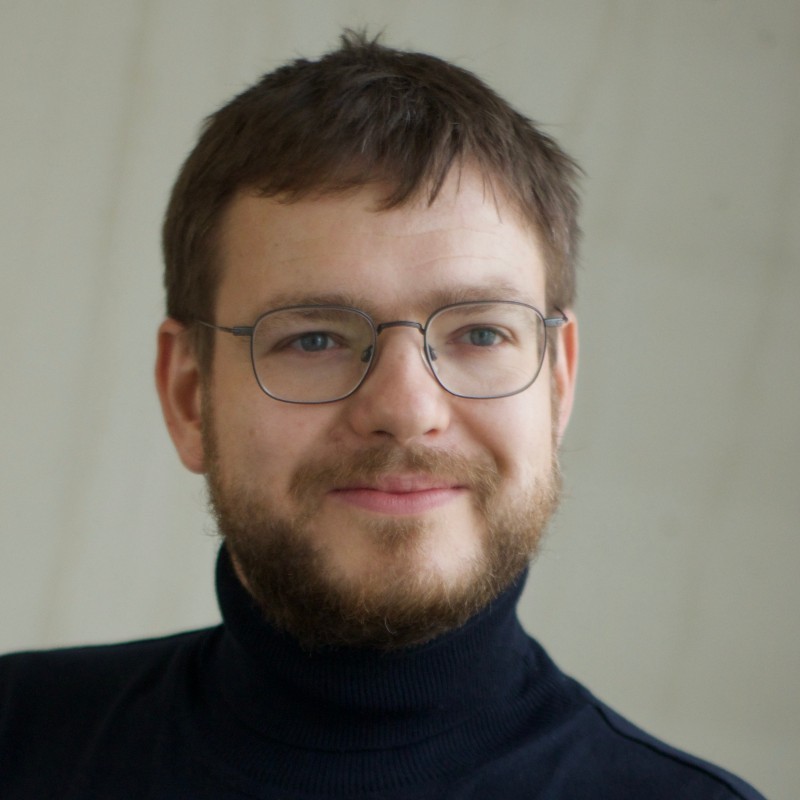 Interdisciplinary Research Manager
Combining synthetic biology, microscopy and computer science to answer fundamental questions concerning tissue&nbspdevelopment.
I am an interdisciplinary research manager, combining synthetic biology, microscopy, and computer science to answer fundamental questions concerning tissue development. I am an enthusiast of laboratory automation and automated data analysis. I am looking forward to putting my skillset into developing products and services improving research and the quality of human life.
Currently, I am a research fellow at CRI, where I lead the Synthetic FlyLab. I am a past EMBO and Marie Curie Postdoctoral Fellow at the ICM and VIB, a graduate of the DIGS-BB doctoral program at MPI-CBG in Dresden.
In my private life, I am a hobby photographer, biker, and private pilot.
Skills
Information Technology
High Performance Computing
Professional Experience
2019 - Present
Center for Research and Interdisciplinarity, Paris, France
I lead a team of up to 8 researchers, working on several projects, developing synthetic biology tools for Eukaryotic model organisms. I set the research directions and evaluate the results.
As part of the faculty, I am shaping the development and human resources strategy of a research institute.
I teach and train undergraduate and graduate interdisciplinary students.
Synthetic transctiption factors
Genome editing
CRISPR
Cell culture
Animal transgenesis
Metabolic engineering
2016 - 2018
Center for Research and Interdisciplinarity, Paris, France
I managed an interdisciplinary research project studying transcriptional mechanism of neurodifferentiation.
I supervised undegraduate interns and master students. I coordinated collaborations with other teams.
Cellular differentiation
Tissue imaging
Transcriptomics
Automated image analysis
Machine learning
2011 - 2016
VIB – Flemish Institute of Biotechnology, Leuven, Belgium
I created novel fluorescent reporter system to measure gene expression levels in vivo. I designed and executed the experiments, analysed and interpreted the results.
I supervised undergraduate interns.
Fluorescent reporter design
Genome engineering
Animal transgenesis
High-throughput assays
Genetics
2006 - 2011
Max Planck Institute for Molecular Cell Biology and Genetics, Dresden, Germany
I constructed and mapped genomic libraries for four sequenced Drosophila species. I developed high-throughput, genome-wide gene tagging strategies.
I collaborated with leading microscope manufacturer on development of a novel system. I developed protocols for in vivo imaging of intact embryos.
Genomic libraries
Recombineering
Fluorescent reporters
Automated liquid handling
In vivo imaging
Lightsheet microscopy
Long-term time-lapse imaging
2009
Scionics Computer Innovation GmbH, Dresden, Germany
I prototyped and designed software for planning, execution and result storage of high-throughput, genome wide gene tagging projects.
I led development team implementing this system. I worked with automated sample handling company to integrate the system with their product.
Bioinformatics
Clone mapping
Automated clone selection
Liquid / sample handling
Jave EE
Spring framework
Hibernate
Education
Ph.D. in Biology
2006 - 2011
Technische Universität Dresden
Dresden International Graduate School in Biomedicine and Bioengineering
Dresden, Germany
A toolkit for visualization of patterns of gene expression in live Drosophila embryos
M.Sc. in Biotechnology
2004 - 2006
Warsaw University
Inter-faculty Individual Studies in Mathematics and Natural Sciences
Warsaw, Poland
The role of YJL225C 3'UTR in perimitochondrial localization of transcripts in Saccharomyces cerevisiae yeast
B.Sc. in Biotechnology
2002 - 2004
Warsaw University
Inter-faculty Individual Studies in Mathematics and Natural Sciences
Warsaw, Poland
Prediction and analysis of 3'UTR structure of nuclear genes encoding mitochondrial products